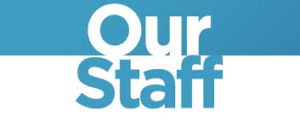 Our staff is here to help!
Bruce has served Spencer Baptist Church since 1986. He served as Minister to Youth and Senior Adults until 2015, when he became pastor. Bruce completed a Bachelor of Science in Biology at Mars Hill College. He then completed a Master of Divinity in Religious Education at Southeastern Baptist Theological Seminary. He has recently completed the Doctor of Ministry Degree from Gardner Webb Divinity School. Bruce is married to Ann Jones Caldwell, and they have 2 daughters – Julie and Olivia. To contact Bruce, please email him at farmerbrucec@yahoo.com
Kelly Settlemyre, Minister of Music & Education
Kelly has served Spencer Baptist Church since November, 1998. She is a graduate of Furman University in Greenville, SC – receiving a Bachelor Of Music Education degree in 1995. She then received her Master of Church Music degree from the Southern Baptist Theological Seminary in Louisville, KY in 1998. She is currently enrolled in the Master of Divinity program at the Gardner-Webb School of Divinity and plans to continue on to the Doctor of Ministry Program in Pastoral Care and Counseling. Kelly is married to Greg Settlemyre and they have 2 children, Josh (and wife, Savannah) and Connor. You may contact Kelly at ktsettlemyre@aol.com
Colby Fagan,
Youth
Director
Colby began at Spencer Baptist Church in March of 2018. He graduated from RS Central High School in 2013 and from the University of North Carolina at Charlotte with a degree in Religious Studies and a minor in Outdoor Adventure Leadership in the Spring of 2017. Colby is currently pursuing his Master of Divinity at Gardner-Webb University. Feel free to contact Colby with any questions or concerns at colby.fagan4@gmail.com.
Additional Spencer Staff Members
Connie has served Spencer Baptist Church since October 30, 2017. She has been a member of Spencer since September, 1963. She is the PreSchool Coordinator and WMU Director. She also serves on several committees and is an inactive deacon. Connie graduated from ICC with a Associated Degree in Mathematics and from ASU with a Bachelor of Science Degree in Mathematics. She retired in 2010 from Rutherford County Schools, where she taught math at East Rutherford High School for 32 years. Connie has a german shepherd named Jake. You may contact Connie at spencerbaptist@bellsouth.net or crdmills@bellsouth.net.
Brianna is our newest staff member, joining our staff in January of 2019. She is a graduate of RS Central High School, the University of North Carolina, and is currently pursuing a Master's Degree at Gardner Webb University. She is also employed at State Employees Credit Union.
Jay has been playing for Spencer Baptist Church since January of 2018.