February 10, 2023
We hope you are staying safe and well! We are thrilled to announce that the 2023 Night to Shine will be an in-person event at Spencer Baptist Church. After two years to making pandemic modifications, we have the green light and will be welcoming our Kings and Queens in person!
We can't wait to celebrate with our Kings and Queens on February 10, 2023
If you are interesting in helping with our event, please click on the button below and answer the requested questions. Once we receive your survey, someone will be in touch to share more details.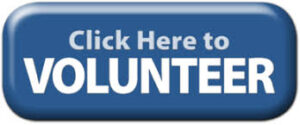 Registration is open for 2023.
You may contact the Spencer Church office at 828-286-2355 or email spencer@spencerbaptist.com with any questions.
What is Night to Shine?
The evening is sponsored by the Tim Tebow Foundation. The Foundation has a great passion for people with special needs, and in 2014 the Foundation launched Night to Shine with a simple vision…work with churches around the world to provide an incredible prom experience, centered on God's love, for people with special needs ages 14 and above. For the first time in three years, the Night to Shine Event will be offered in person. Guests will be welcomed into the event on a red carpet and will be treated like royalty for the entire evening.
#NightToShine,
#SPENCERSTRONG,
#TimTebowFoundation,
#StandWithUs