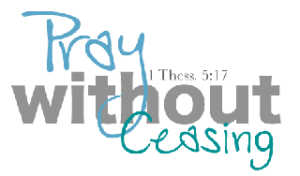 This is our Prayer Wall. Visit this page often to leave prayer concerns and to see how you can pray for others. Remember not to list anyone's name without proper consent.
Ben Newton, May 6, 2023 - 1:28 am
I seek prayer for repentance of anxiety, social anxiety, anger, and bitterness. I seek a sound mind trusting in and focused on God. I also have a praise for getting really far with a potential job and seek guidance, direction, and lots of wisdom with the rest of process. I seek peace for everyone involved and joy for the family with the potential move.
Anonymous, October 1, 2022 - 1:32 am
Please pray that God would renew my mind and thoughts. Pray that God would deliver me from depression and heal me physically. Pray that God would people would put the right people in my life. Finally pray that God would help my friends with everything they are struggling with.