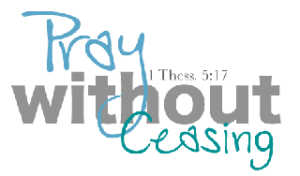 This is our Prayer Wall. Visit this page often to leave prayer concerns and to see how you can pray for others. Remember not to list anyone's name without proper consent.
Anonymous, June 25, 2022 - 3:30 pm
If you would please pray for my return to The LORD and for the healing of my backsliding I would appreciate it. If you would pray also for healing for my mind, body, soul and spirit as well as my deliverance from any and all bondages and strongholds that I am under. If you would please pray that the LORD fights my enemies for me and delivers me from them once and for all. Please pray whatever schemes the devil and my enemies are plotting is exposed and confounded.Please pray that The Lord protects me and provides for all of my spiritual and material needs. Thanks and God bless you.
Sharron Brown, August 4, 2021 - 7:16 pm
Please pray that no one in my mother's household or anyone who has visited gets Covid. Someone who has been here recently is being tested for Covid. Thank you.