Check back often for updates and
information about
our church operations
during this unusual time.
Support your church during these difficult days!_
Monday, April 6, 2020 2:30 PM
As we

enter

into Holy Week, take the time to reflect upon the last week of Jesus' earthly life. The highs and lows of emotions from so many people were erupting. Today, many of us can relate to these roller coaster emotions as we are isolated from each other. Worship with us this week – we will be posting devotional thoughts to guide your thoughts and your family conversations.
Remember to reserve your take out meals for Wednesday night!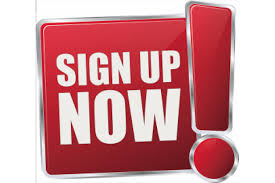 Thursday, March 19, 2020 3:00 PM
This Sunday! Spencer staff will prepare hamburger steak, baked potatoes, beans and a roll. We will have curb side service. Drive up and one of our staff will hand you your meal! Please call the church office if you will be picking up a meal, or respond to this message.
Donations are appreciated.
All meetings, activities, and events at Spencer are cancelled for this week. The church office will remain open during regular operating hours. As we look to Sunday, March 22, we are committed to providing you with worship opportunities. We will broadcast worship on WCAB as we typically do, and we will stream our service to the Spencer Facebook page. We are in the process of setting up additional video options for those who do not use Facebook. Please continue to pray for those who are making decisions in our world right now, for those who are impacted directly by the COVID-19 virus, and for those who are facing challenges indirectly by the closures and changes.

Remember that our church still needs to operate. Please consider sending your tithes and offerings, even in your absence. You may send contributions through the mail, drop off in person during business hours, or utilize our online giving portal. The link is below.